Indofin Performing Live in Austin next month! Get the new Album 2X Broken now!
JAN. 10 2010
TEXT OUR KEY CODE 88722 TO 90210 ON YOUR CELLPHONES TO VOTE INDOFIN FOR BEST BAND IN USA ON RADIOBUZZD.COM
INDOFIN SONGS "BLUE LIGHT" AND "HONEY" FEATURED ON RUKUS RADIO
Wander Radio Bonus Show - Year in Review 2010 A Mixtape of the best music that has played on Wander Radio in the past year. The year 2010 has come and gone here is a mixtape of some of my favorites from the year.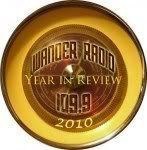 Resolutions – Kobi LaCroix Chances – Jill Barber Shade – Marc Kuchner Inhibition – Amanda Florian Bitty Boppy Betty – Pink Martini Tracy's Lament – Seraphic Panoply Get Over It – Stars Go Dim I've Decided – Heather Edwards "neath the Waves – Captain Black's Sea Dogges Cover of the Pyrates Way – Pirates for Sail No Plan B – Manafest Fire in the Kitchen – Manafest Bright Red Chords – Loomis and the Lust The Sailboat Armada – Marc Gunn I Kissed A Nerd - The Damsels of Dorkington It's Hot – Danny Schade I'll Ask the Questions You Tell The Lies – Cee Cee James Cos Playing Fan Gurls – Insane Ian featuring the great lukeski Bipolar – Rausch Tombstone Road – Shayfer James Gravity – Geoff Smith Fingerfight – Indofin Nemesis - The Cal Payne Project Here is the download mp3
DEC 15 2010 More Feedback about the new album Indofin- 2X Broken Indofin 2X Broken Indofin has come out with another fun and great album. 2X broken is filled with all sorts of songs that vary from slow and mellow to songs that are upbeat and electrifying. If you like any band from The Dirty Heads to Slightly Stoopid you will enjoy this band and their album. Track 1: Nonprofit- The vocals on this laid-back track is amazing. Nonprofit has an upbeat reggae feel to it. There is an amazing electric guitar solo part that only makes this song even better. This song perfectly reflects their reggae attributes. Track 2: Sunshine- With sunshine as a title you would think it would be upbeat, but it in fact has a somewhat dark slow feel to it. The pace starts off slow, but it increases but still remains a slow tempo song. The lyric express a sense of need of help and stress and is only asking for a positive outlook on things. Track 3- 2X Broken – This title track perfectly fits the description of the title. It starts off slow, and then it instantly turns up the pace. This is where the band shows you their skapunk side. The lyrics are spot on. Reviewed by Maria Aguayo of Bryan Farrish Promotion.
Dec 14, 2010 @ 10:08 PM | Indofin RSS Feed | 0 comment(s)
http://www.cdbaby.com/Images/Links/Black-Buy_Album_100px_horz.png
);">
Buy Now
MP3 only $5.99 Download Now
CD only $8.99+shipping (CDBaby or Amazon)
Hi Indofiends

Hope you had a lovely thanksgiving, we just wanted to reach out to
our best fans one more time before the new year,

We've been taking a break from shows for little while, but rest
assured we will return with more shows to come. Our next show
scheduled will be on on the great Bob Marley's birthday, Sat. Feb. 5,
sponsored by Texas NORML @ Momo's on 6th St. in Austin, we'll be
opening at 8pm and also on this sick bill are Eleven Fingered Charlie,
DJ Ivor, and Ashes of Babylon. Tickets are just $5 for NORML members
and $10 for non NORML members, and joining NORML is free.

www.texasnorml.org

In the meantime, you can enjoy this video I made for our song
"Whatever" from a bunch of recent video footage, pics and stock
footage, you could do it too on animoto.com. We welcome anyone to make
a video set to our music so feel free to and submit it our Facebook
page , Fantourage page [4], Indofin Flickr Group [5], or our Online
Community at Ning. [6] Also we may have a remix contest in the works
with some cool prizes so stay tuned.













Indofin - Whatever (unofficial video made at Animoto) [7] from Albert
Huang [8] on Vimeo [9].

song "Whatever" by Indofin, from album "2X Broken" available on
ITunes, CD Baby, Amazon, Emusic, and others
recorded by Ben Blank and Indofin,
All Rights Reserved Copyright 2010 Nonprophet Boozer Publishing (BMI)
Photos by Zappy Springs, and various others

Until then, our new album "2X Broken" is on sale for $7.99 album
download at CDBaby and Itunes, and $8.99 will get you the CD at CDBaby
or Amazon. We're also offering a deluxe album bundle including the CD,
with (digital copy instantly emailed ) + the new black 2X Broken
Tshirt +exclusive poster+Indofin logo sticker (All for $20 and free
shipping in December if you order it thru paypal from the homepage at
our website) We'd also like to let everyone know that you can now
follow Indofin on Itunes Ping [10], so look for us if you have a
profile. Please don't hesitate to write a review of the album, we
welcome all fan feedback, positive or negative.

TSHIRT/ALBUM BUNDLES FOR $20 THIS XMAS

OUR FIRST LIVE DVD NOW AVAILABLE ONLY AT
WWW.COOLMUSICNETWORK.COM
[11]
PREVIEW A CLIP BELOW!












AVAILABLE AS DVD/CD/MP3/USB PREVIEW ALL AUDIO TRACKS AT
COOLMUSICNETWORK [12].

For the holidays, we once again would like to give back to our best
supporters, so we're giving away this Xmas giftpak of song downloads
on bandcamp, it is totally free, just name 0 as your price and it's
yours. In the holiday spirit, we will be accepting donations which you
can do through the bandcamp page.







And of course we can always use some help, either in promoting the
album online or promoting live gigs. If you're interested please do
email streetteam@indofinmusic.com with your name, email address, city
where you live, and how you'd like to help. Include your mailing
addresss, and we'll send you our three song free album sampler to pass
around to your friends. For those of you on the social networks, you
can download or copy the banners we have attached below and post them
on your myspace, facebook, websites, blogs, etc. Also be sure to join
our fan group on Fantourage and Headliner.fm to earn points promoting
Indofin and our Ning Fan Community,

Well thats all I got, until next year, TJ , Donny, Eric, and I wish
everyone all the best for the holidays and we look forward to seeing
all of you very soon!

-Albert