-------------------------------------------------------------------------
WERE SINGING FOR THE CHILDREN JOIN US!!!!
To join the cause and enter your song into our rotation contact wingsmagee @
crimshaw44@yahoo.com or drop your track into the Sing for the children sound cloud box, Be the lucky artist to get there song chosen for the sing for the children benefit album..... You won't know if you don't send us that great song of yours... "Keep those notes flying"....
Send me your track
-------------------------------------------------------------------------
"Wingsmagee The Singer"
BIO:
What do you want to know. I will tell you this I love to sing and make you sing as well. I love to hear the world sing there songs and express there hearts through song. I help promote hot new fresh R&B and Hip Hop unsigned and signed independent artists who are new to the Music scene and flying high with their dreams. Like the sun we must shine. As the sun shines now I say this about me and, that it is not about me, it's about us all and being in harmony as one sweet song. According to the graces of my sweet music I place grace to your sweet song... Peace Love & Harmony is all I ask for the rest will follow. One last thing I also host a live show on paltalk .com called "Wings & Dreams" We offer the great vocalist out there a safe G- rated haven to spread their Musical wings and fly with other fellow singers who are in need of a place to fly with their dream and be appreciated for their sweet skills. Stop by the home site where I live and you'll know more about me there......<-,->.....



http://www.wingsanddreams.ning.com
OR
http://www.fansofwingsmagee.ning.com
"Keep those notes flying"....
Dare to Dream and dare to be and you shall fly.....
----------------------------------------------------------------------------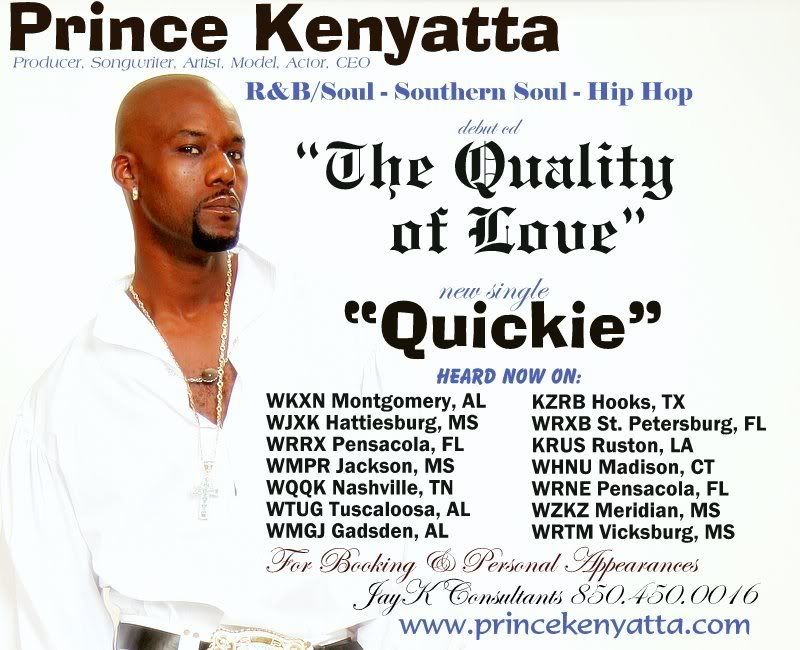 Quickie - Prince Kenyatta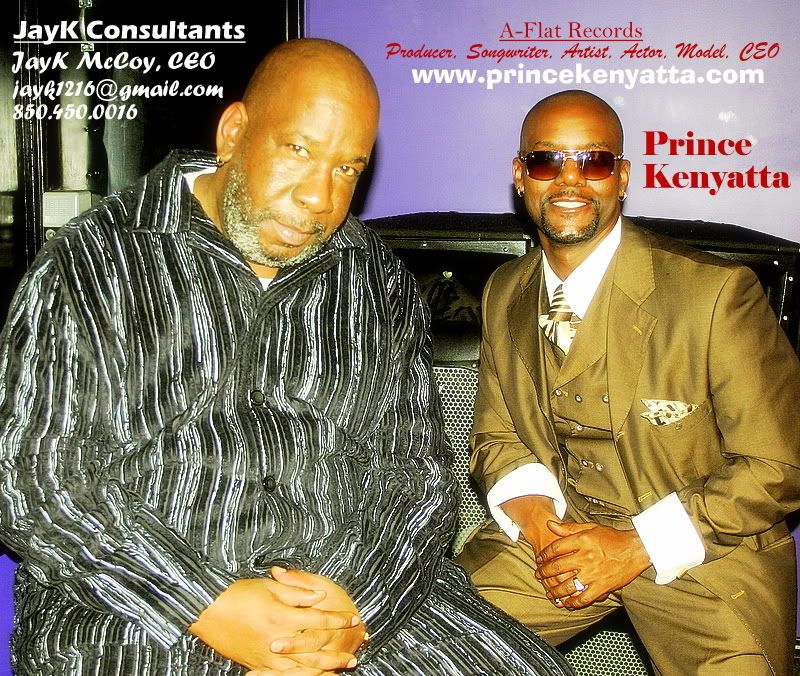 A-FlatRecord/JayKConsultantsIn - PrinceKenyatta