Just realized I hadn't been on here in quite some time. Well, APW hasn't gone away or anything... in fact, it's still running strong and has had a number of events since the last one I posted here. Here are the results from the most recent All Pro Wrestling event:
Saturday, August 14th, 2010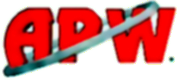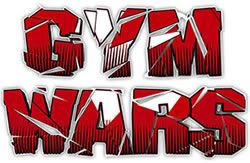 APW GYM WARS Television Taping
The (In)Famous APW Garage
21063 Cabot Blvd, Suite #1
Hayward, California 94545
Lights on, cameras rolling, and the action sizzling... It's All Pro Wrestling in August!
Both APW Championship Titles on the line at Gym Wars!
By Joseph Duncan
Monday, August 16, 2010 5:24 AM PDT
HAYWARD, CALIFORNIA (APW) – All Pro Wrestling returned home to The
Garage in Hayward for another exciting night of professional wrestling
action, as this month's edition of Gym Wars had both the World Wide
Internet and Universal Heavyweight titles up for grabs. All the action
was taped for All Pro Wrestling's television program "Gym Wars" which
airs on the Bay Area's KFTV-TV 50, digital 199, as well as on KAZV-TV
14, Comcast 26 in Central California, so if you live in these areas,
you can expect to see these matches televised in the weeks to come.
Those who don't live in the Bay Area or in Central California can still
see these matches when they are posted to All Pro Wrestling's YouTube
Channel at youtube.com/allprowrestling. The line often used at the
bottom of an event advertisement is "Card Subject to Change", as often
there are last minute changes that sometimes have to be made without
having enough time to advertise the new matches. This event had a few
matches which had to be modified with just a few hours to spare, but as
always, All Pro Wrestling's matchmakers managed to put together a
number of great matches at the last minute. Here now are the results
from this past weekend's epic Gym Wars event:
Opening Match
"The British Messiah"
Timothy Thatcher
-vs.-
"Out of Control"
Matt Carlos
Opening the action is a match which may very well determine who will
see the next opportunity to challenge for the World Wide Internet
Championship. Thatcher, the former Internet Champion, managed to pick up
the win through his usual use of underhanded tactics–in this case, a
handful of tights.
Match Time: 10:48
Winner by Pinfall:
Timothy Thatcher
Singles Match
Chicano Flame
-vs.-
Vennis DeMarco
Chicano Flame made his return to All Pro Wrestling after doing a
number of Lucha Libre events, and put on an impressive performance
while substituting for Malachi. However, it was Vennis DeMarco who took
the win following the Face Spank. Following the match, the two popular
competitors showed each other mutual respect.
Match Time: 6:14
Winner by Pinfall:
Vennis DeMarco
Singles Match
"Wrestling Personified"
Rik Luxury
-vs.-
OMEGA
Rik Luxury came out to face OMEGA without his manager, "The
No-Alternate Pink Mink of Professional Wrestling" Markus Mac, who was
busy attending to other business. OMEGA had originally planned to come
out and face "Hard" Cory Dayton, but instead had to face one of the top
contenders for the World Wide Internet title in Luxury. OMEGA adjusted
well and nearly picked up the win, locking Luxury in a Triangle Choke.
However, Luxury demonstrated why he is known as "Wrestling
Personified" as he managed to not only escape this deadly submission
hold, but also hit OMEGA with the Back Cracker to pick up the win.
Match Time: 7:16
Winner by Pinfall:
Rik Luxury
Singles Match
"The Mountain From Stone Mountain"
Larry Blackwell
w/ Matthew Theall
-vs.-
"The Asian Sensation"
Dana Lee
Two former Universal Heavyweight Champions squared off in this
match, with each man hoping to get back into the hunt for that
prestigious title. Dana Lee used his vast and various assortment of
kicks to knock the larger Blackwell around, but the "Mountain" managed
to recover, and flattened Lee with a Big Splash after Matthew Theall
went upside Lee's head with his prized golf club.
Match Time: 9:11
Following the match, APW announcer Jason Anderson spoke with Theall
and Blackwell. Theall asked Jeckles The Jester to come to the ring, and
offered a contract, stating that he could take Jeckles back to the
Universal title. After Jeckles declined the offer, Theall guaranteed
Jeckles would regret his decision.
Winner by Pinfall:
Larry Blackwell
Tag-Team Match
"The Texas Hangman"
Dalton Frost
&
"The Nice Guy"
Vinny Massaro
The Association
-vs.-
"The Oak-Town Kid"
Tyson Thompson
&
"The Latin Dragon"
Junior Morales

Two of APW's Young Lions went up against two of APW's baddest men in
The Association. Vinny Massaro picked up the win in this Tag-Team
match, pinning Morales.
Match Time: 8:54
Following the match, the "Nice Guy" decided he wanted to take out the
two young men... permanently. However, Dalton Frost stepped in and
stopped the violent Sicilian, stating that he was "taking things too
far" and that they had nothing to prove to APW or the fans. It seemed
as if everything was cleared up, when suddenly, Massaro floored his
Association partner with his Snoring Elbow. Is this the end of The
Association?
Winners by Pinfall:
The Association
Singles Match
APW World Wide Internet Championship
Mr. Wrestling #4
-vs.-
APW World Wide Internet Champion
"Double D"
Dave Dutra
A Match of the Year candidate, both men nearly picked up the victory
several times in this match for the World Wide Internet title. In the
end, Dutra attempted and missed a Moonsault as Mr. Wrestling #4 mover
out of the way. Mr. Wrestling #4 then connected with the Million Dollar
Kneelift, and after a three-count, we have a new World Wide Internet
Champion!
Match time: 14:41
Following the match, the new Champion, Mr. Wrestling #4, sent out
well wishes to the legendary Mr. Wrestling #2 who is undergoing open
heart surgery this week. He also thanked the APW fans (the 4-heads) as
well as Dave Dutra for being a fighting Champion. Then, former Internet
Champion Timothy Thatcher came to the ring. Thatcher reminded #4 that
last year, they had three great title matches when Thatcher was
Internet Champion, and also reminded #4 that he had never beaten
Thatcher for that Internet title. Thatcher then challenged #4 for the
World Wide Internet title. #4 accepted, stating that, like Dutra, he
would be a fighting Champion.
Winner by Pinfall and
NEW APW World Wide Internet Champion:
Mr. Wrestling #4
Singles Match
Jeckles The Jester
-vs.-
2010 APW Young Lions Cup Winner
Corvus
Two of All Pro Wrestling's most mysterious wrestlers competed in a
very physical match, as the former Universal Heavyweight Champ,
Jeckles, took on APW's Young Lions Cup winner for 2010, Corvus. Mid-way
thorough the match, Matthew Theall made his way out to the ring.
Theall has, on occasion, managed Corvus. Jeckles had Corvus set-up for
his patented Modified Inverted Choke-Slam (known as the Joke-Slam),
when Theall jumped up on the apron, distracting the referee and perhaps
Jeckles as well. Corvus took advantage of the situation, hitting a low
blow and then following up with a Neckbreaker on Jeckles to pick up
the three-count and the victory. Theall made good on his promise that
Jeckles would regret his decision to decline the offer made by Theall
earlier in the evening, and for the second time in as many matches
matches, Jeckles lost due to outside interference.
Match Time: 10:22
Winner by Pinfall:
Corvus
Main Event
APW Universal Heavyweight Championship
Dylan Drake
-vs.-
APW Universal Heavyweight Champion
"The Boss"
Derek Sanders
w/ Will Rood
There had already been one title change to take place this evening,
so Sanders was looking to avoid a clean sweep. The stipulation for this
match was that this would be Dylan Drake's only opportunity to
challenge for the Universal Heavyweight title for as long as Sanders
held the title. This probably took a little of the pressure off of the
always confident Champion. That, and the fact that he had Will Rood on
the outside, who has proven invaluable to Sanders in reclaiming the
Heavyweight title.
During the contest, referee Tom Castor ejected Rood when he caught
Rood interfering. This turned the momentum towards Dylan Drake, who had
the Champion locked in the Bay-to-Breaker Sharpshooter right in the
center of the ring. However, it came too late, as the 30-minute
television time limit for title matches had expired. The crowd began
chanting "Five More Minutes", with one fan even yelling out "12 more
seconds" as Sanders was on the verge of tapping out prior to the bell
ringing. For a second, it seemed as if the Champion was going to agree
to an addition five minutes, but then he stated that he had only signed
for 30 minutes and it was too bad, sorry.
As Sanders was leaving the ringside area, Drake ran out to the floor
and both men began brawling. Drake bodyslammed the Champion on the
floor, and then locked in the Bay-to-Breaker Sharpshooter on the floor.
Security tried but was unable to get the enraged Drake to break the
hold. Finally, Matt Carlos and OMEGA came out and convinced him to
release the hold.
Sanders was being helped to the back, when he began yelling that
Drake would hear from his lawyers. Dylan Drake may have won the battle
but lost the war, as he is contractually barred from another
opportunity to reclaim the Universal Heavyweight title as long as
Sanders holds the title.
Match Time: 30:00
Result of this Match:
A Time Limit Draw
STILL APW Universal Heavyweight Champion:
Derek Sanders
All Pro Wrestling returns to The Garage in Hayward, California for
another Gym Wars television taping on September 11. Gym Wars can be seen
on the Bay Area's KFTV-TV 50, digital 199, as well as on KAZV-TV 14,
Comcast 26 in Central California.
For more information, go to
www.allprowrestling.com
,
follow APW on Twitter at twitter.com/allprowrestling, and subscribe to
APW's YouTube Channel at youtube.com/allprowrestling. APW can also be
found on Facebook and Myspace.