The multi-award winning drummer, Tony Royster Jr!
The child phenom turned talented professional, Tony Royster Jr. is a drummer without peer. Performing all over the world, Tony Royster Jr. has racked up numerous endorsements and a legion of fans.
Tony Royster Jr. is only 24 years old and has been playing drums since the age of 3. Often referred to as a "prodigy" by his fans, he has participated in numerous drummer events and contests worldwide including the 1995 Guitar Center National Drum-Off competition in Hollywood, CA which he won at the ripe old age of 11!
Tony Royster Jr. was voted #1 Up and Coming Drummer by Modern Drummer magazine 2000 readers' poll and has been voted #2 in the UK 2001 readers' poll. He has appeared on the cover of the millennium issue of Modern Drummer magazine with Dennis Chambers and continues to receive high marks that earn him endorsements with companies such as DW Drums, Zildjian Cymbals, Vic Firth sticks, Evans drumheads, LP percussion, Drumframe, Shure microphones, Warner Bros. Publications, HQ percussion products, Drumometer, and Specialty Cases.
Tony's talents have carried him across the globe to Europe, Japan, and Asia but in 2001 he achieved substantial international acclaim with the Warner Brothers video release of, "Common Ground", featuring Tony with his mentor, and favorite drummer, Dennis Chambers.
Most importantly, Tony is a positive role model for all kids. His motto is "Be cool, stay in school" and he sets the standard for personal achievement among his peers.
Tony is becoming accustomed to high-profile performances that include TV's Nickelodeon House Band (lead by Paul Shaffer of the David Letterman show), the Jenny Jones show, the 42nd Annual Grammy Awards show, and an international tour in 2001 as the drummer for #1 selling Asian artist, Hikaru Utada. Additionally, he is regularly invited to perform at prestigious events worldwide such as PASIC (Percussive Arts Society International Convention), Modern Drummer Festival, the Montreal Drumfest, and the Florida Drum Expo.
Proficient in numerous styles, Tony excels at Funk, R&B, Latin, Rock, and Jazz. He has performed alongside such notable drummers as Dennis Chambers, Billy Cobham, Steve Smith, Sheila E., and veteran drummer Chester Thompson. He has also graced the stage with legendary musician's Branford Marsalis, Paul Shaffer, Jimmy Jam and Terry Lewis, among others.
He has played with Imajin, Lazyeye, New Flava, and En Vogue. He performed on the 42nd Annual Grammy Awards show at the age of 15, and an international tour in 2001 backing #1 selling Japanese artist Hikaru Utada as well as performing with Paul Shaffer (of The David Letterman Show) in the Nickelodeon House Band. Right now he's also playing with Francisco Fattoruso, Jay-Z and his own band. He also came out with a new video called Pure Energy on his first solo drummer video explaining everything he learned and his band playing along on some of the tracks.
He is currently on tour with rapper Jay-Z as the band's drummer.
Jay-Z Goes Back To School With College Arena Tour
September 9, 2009
JAY-Z, undeniably one of the most powerful voices in music today, a multiple Grammy Award winner and influencer that has resonated with a generation of music fans, is officially announcing his fall tour. With 21 dates confirmed, the tour will make stops at a mix of college campus arenas and traditional venues across North America starting at Penn State University on October 9th. Tickets go on sale in select markets beginning on September 11th at LiveNation.com.
Prior to the tour kickoff, JAY-Z will hold a charity concert at New York's legendary Madison Square Garden on Friday, September 11th in support of the New York Police & Fire Widows and Children's Benefit Fund. For this live event, 100% of the proceeds from tickets sales and concert merchandise will go directly to the charity. For more information please visit www.answerthecall.org.
JAY-Z's highly anticipated new album, The Blueprint 3, will be released on September 11th. The fall tour is the follow-up to the historic "Mary J. Blige & Jay-Z: Heart of the City" tour where they performed for more than 600,000 fans and received rave reviews at every stop. The 28 date trek grossed more than $35 million.
Beginning September 4th, fan club members will have an opportunity to buy pre-sale tickets for select cities. A pre-sale for CITI card holders in select cities will begin on September 8th through CITI's Private Pass program, for complete details visit www.citiprivatepass.com. Tickets are available to the general public in select markets beginning September 11th at www.LiveNation.com. The North American tour is being produced by Live Nation. For additional ticket and tour information please visit LiveNation.com. Jay-Z Fan Club information is available at http://jayz.tickets.musictoday.com. Additional dates to be announced soon.
Dates, cities and venues for the JAY-Z Tour are below. Dates and venues are subject to change.
Date City Venue On Sale
Oct 09 State College, PA Penn State/Bryce Jordan Center Fri. 9/11 @ 12 Noon
Oct 10 Cincinnati, OH N Kentucky U/Bank of Kentucky Center Sat. 9/12 @ 10 AM
Oct 13 Edmonton, AB Rexall Place Fri. 9/11 @ 10 AM
Oct 14 Calgary, AB Pengrowth Saddledome Fri. 9/11 @ 10 AM
Oct 15 Kelowna, BC Prospera Place Fri. 9/11 @ 10 AM
Oct 16 Vancouver, BC General Motors Place Fri. 9/11 @ 10 AM
Oct 17 Seattle, WA KeyArena Sat. 9/12 @ 10 AM
Oct 21 Ypsilanti, MI Eastern Michigan U/Convocation Center Fri. 9/11 @ 10 AM
Oct 23 Philadelphia, PA Wachovia Center (Powerhouse) Fri. 9/11 @ 12Noon
Oct 24 Providence, RI Dunkin Donuts Center Sat. 9/12 @ 10 AM
Oct 25 Amherst, MA U of Mass/Mullins Center Fri. 9/11 @ 12 Noon
Oct 27 Baltimore, MD 1st Mariner Arena Fri. 9/11 @ 10 AM
Oct 28 Columbus, OH Ohio State/Schottenstein Center Fri. 9/11 @ 11 AM
Oct 29 London, ON John Labatt Centre Fri. 9/11 @ 10 AM
Oct 30 Montreal, QC Bell Centre Fri. 9/11 @ 12 Noon
Oct 31 Toronto, ON Air Canada Centre Fri. 9/11 @ 10 AM
Nov 01 Ottawa, ON Scotiabank Place Fri. 9/11 @ 10 AM
Nov 12 Champaign, IL University of Illinois/Assembly Hall Fri. 9/11 @ 10 AM
Nov 19 Albuquerque, NM Tingley Coliseum Sat. 9/12 @ 10 AM
Nov 20 El Paso, TX U of Texas at El Paso/Don Haskins Ctr Fri. 9/11 @ 10 AM
Nov 22 Austin, TX U of Texas at Austin/Frank Erwin Center Sat. 9/12 @ 10 AM
DJ NEW YORK CITY KEN
INTERNATIONAL PROMOTIONS
310-453-1400 EXT 209
DJNEWYORKCITYKEN@GMAIL.COM
Hidden Beach Recordings Presents: UNWRAPPED™
VOL. 6
Give The Drummer Some!
Featuring Tony Royster Jr.
Hidden BeacH RecoRdings is back with UNWRAPPED™ VOL. 6: GIVE THE DRUMMER SOME!
The acclaimed "UNWRAPPED" series continues its legacy and returns after
last years blazing Vol. 5.0 release produced by colliPark studios with the announcement
of the new release of Vol. 6 to be produced by its latest partnership with drummer
extraordinaire—Tony Royster Jr. Tony is just 24 years old and already plays like
someone twice his age! Starting at the age of 3, his prodigious talent helped him
become proficient in the styles of Jazz, Rock, Latin, and Funk. He has already had the
opportunity to share the stage with such notable drummers as Dennis Chambers, Billy
Cobham, and Frank Briggs, currently touring with Jay Z and has played with prestigious
artists such as P. Diddy, T.I., Jay Holiday, and en Vogue.
Vol. 6 continues the UNWRAPPED legacy of yet another jazzy, hit-packed collection
of the best known hip hop, rap and R&B hits made popular by Lil Wayne, Soulja Boy,
T.I., Jamie Foxx, Beyoncé, and many more!
VOL. 6, features 10 smash hits UNWRAPPED, including "Lollipop" which alone
fueled over 3.0 mil. albums for Lil Wayne, and is one of four #1 hit singles to include
"Best I Ever Had" – Drake, "Blame It" – Jamie Foxx and "Live Your Life" – T.I.
The Vol. 6 collection of hits yielded tens of millions of sales and over 280 million views
from YouTube and over 8 million Facebook followers alone! These songs are popular—
appealing to a broad range of consumers both young and old.
1) LIL WAYNE – "LOLLIPOP"
2) DRAKE – "BEST I EVER HAD"
3) SOULJA BOY – "TURN MY SWAG ON"
4) JAIME FOXX – "BLAME IT"
5) T.I. – "LIVE YOUR LIFE"
6) YOUNG MONEY – "EVERY GIRL"
7) KERI HILSON – "TURN ME OFF"
8) BEYONCÉ – "SINGLE LADIES"
9) DE LA SOUL – "ME, MYSELF, AND I"
10) CRAIG MACK – "FLAVA IN YA EAR"
DJ NEW YORK CITY KEN
INTERNATIONAL PROMOTIONS
310-453-1400 EXT 209
DJNEWYORKCITYKEN@GMAIL.COM
DO YOU HAVE TALENT?
the record label www.b-sharprecords.com is looking to break new artist.
if you know of/are a part of/has a friend at school studing music/ have them reach out to Brenda Jones Walker & Bruce Walker.
About B-Sharp
B# (Sharp) Records and Entertainment was started by an experienced team of music and television executives with more than 30 years of knowledge and history in the entertainment industry. These executives have proven track records and have collectively sold over 300 million in music worldwide on top recording artists. B# (Sharp) Records has major music, digital and DVD distribution through Universal Music Group/Fontana the #1 distributor in the world.
Guided by the direction of such industry executives, who are also multi-talented music and television producers, B-Sharp is positioned to produce and distribute a complete product line. These executives have worked at major labels such as Capitol Records, Interscope Records, DreamWorks Records, Motown Records and have written and produced shows, created source and theme music for MTV, BET, Nickelodeon and Si'TV.
Bruce Walker
President and Founder
B# (Sharp) Records and Entertainment
BRUCE@b-sharprecords.com
Bruce is a talented and experienced music and TV executive who worked as Sr. Vice President of A&R at Motown Records, General Manager of Motown's Jazz label MoJAZZ and General Manager of Urban Music at DreamWorks Records, SKG. He has a proven track record as an executive producer who has worked on over 100 albums spanning R&B, Pop, Gospel and Jazz, which has earned him a variety of gold and platinum success. Bruce has worked with superstars like Stevie Wonder, Queen Latifah and Boys II Men.
He has also worked as a consultant to the Executive Vice-President of Programming for BET. Creator, writer and producer on a variety of one-hour music specials for BET, which includes BET Award Show Red Carpet specials, Prince of Egypt Gospel Special, Jazz specials, BET launch of its nationwide television tour and The NBA All-Star Game. He has also worked with National Academy of Songwriters on MTV Salute to the American songwriter, The House of Blues Network specials, and served as the creator/producer who launched a daily one-hour music talk variety show entitled "The Drop" on Si TV, a nationally distributed Urban/Latino cable broadcast network.
Brenda Jones Walker
CEO and Founder
B# (Sharp) Records and Entertainment
brenda@b-sharprecords.com
Brenda began her outstanding music career working with top visionary and cutting edge companies like Capitol Records as Vice President of Marketing and Vice President at Interscope Records/Death Row Records, The Arsenio Hall Show and MCA Records. She is a talented executive who has worked with superstars such as Snoop Dogg, Tupac, Quincy Jones and Usher.
Brenda has consulted to BET and the Executive Vice President of Programming for the network on several of their television shows. While working with the network she implemented a nationwide media campaign in launching its first ever nationwide television tour for increasing visibility for BET's brand with it's consumers. As a dynamic and visionary leader she was brought on by Si TV network to produce, launch and co-create "The Drop" its first ever music show for the network.
SO HERE IS HOW YOU SUBMIT YOUR INFORMATION TO US:
1. SIGN UP
Signup Form
First Name ::
Last Name ::
Band Name ::
Email Address ::
2. REGISTER AND PAY THE REGISTRATION FEE ($39.95 FOR EACH SONG)
3. UPLOAD YOUR SONG AND PHOTO
4. ALL SONGS SUBMITTED MUST BE ORIGNAL WITH NO SAMPLES USED IN THE MUSIC.
5. CHECK OUR WEBSITE AND MYSPACE PAGE FOR REGULAR UPDATES ON WHERE WE ARE IN OUR SELECTION PROCESS.
6. WE WILL BE ANNOUNCING OUR 5 WINNERS ON OUR WEBSITE
ON JULY 1ST 2009.
7. THE FINAL ENTRIES MUST BE SUBMITTED BY JUNE 25TH 2009.
IT'S THAT EASY…SO WHAT ARE YOU WAITING FOR?
WHAT'S NEXT…
IF YOU WERE NOT CHOSEN, YOUR DREAMS CAN STILL COME TRUE! YOU CAN TRY AGAIN AFTER JULY 1ST FOR THE B (SHARP) RECORDS AND ENTERTAINMENT TALENT SEARCH. DETAILS WILL BE POSTED ON OUR WEBSITE.
An Artist or Group can make unlimited submissions with each submission remaining at only $39.95. We are allowing multiple entries, so that all contestants can maximize their exposure. Obviously, the more you enter the more you will be heard!
NOTE: YOU MUST PAY A REGISTIRATION FEE ($39.95) FOR EACH ENTRY.
Please do not submit explicit lyrics or photos to this site. We will
not post or select this type of music for this talent search and will not
be responsible for any return of registration fees if you choose to disregard
this note. Once a submission has been made B-Sharp Records and Entertainment will not return any registration fee for any reason.
We are only accepting submissions from artists who are unsigned to a
label and/or production company. You will be disqualified if you are signed
to either a production company or record label.
NOTE: You must be 18 years and older to enter or have your parents consent.
HTTP://WWW.B-SHARPRECORDS.COM
DJ NEW YORK CITY KEN
international internet promotions
http://www.myspace.com/djnewyorkcityken
DJNEWYORKCITYKEN@GMAIL.COM
310-229-5313
xxxxxxxxxxxxxxxxxxxxxxxxxxxxxxxxxxxxxxxxxxxxxxxxxxxxxxxxxxxxxxxxxxxxxxxxxxxxxxxxxxxxxxxxxxxxxxxxxxxxxxxxxxxxxxxxxxxxxxxxxxxxxxxxxxxxxxxxxxxxxxxxxxxxxxxxxxxxxxxxxxxxxxxxxxxxxxxxxxxxxxxxxxxxxxxxxxxxxxxxxxxxxxxxxxxxxxxxxxxxxxxxxxxxxxxxxxxxxxxxxxxxxxxxxxxxxxxxxxxxxxxxxxxxxxxxxxxxxxxxxxxxxxxxxxxxxxxxxxxxxxxxxxxxxxxxxxxxxxxxxxxxxxxxxxxxxxxxxxxxxxxxxxxxxxxxxxxxxxxxxxxxxxxxxxxxxxxxxxxxxxxxxxxxxxxxxxxxxxxxxxxxxxxxxxxxxxxxxxxxxxxxxxxxxxxxxxxxxxxxxxxxxxxxxxxxxxxxxxxxxxxxxxxxxxxxxxxxxxxxxxxxxxxxxxxxxxxxxxxxxxxxxxxxxxxxxxxxxxxxxxxxxxxxxxxxxxxxxx
AL B. SURE!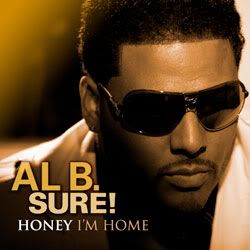 stevie wonder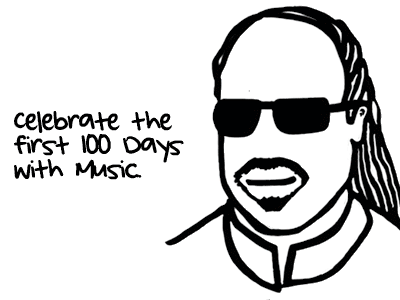 jill scott
Nuevo
Al B. Sure!
CD titulado
"Cariño estoy Inicio"
REGISTRO EN TIENDAS DE INTERNET Y AHORA
Grabaciones en Hidden Beach / Universal Music Group
New
Al B. Sure!
CD titled
"Honey I'm Home"
IN RECORD STORES AND INTERNET NOW
on Hidden Beach Recordings / Universal Music Group
DJ NEW YORK CITY KEN
3030 NEBRASKA AVE PENTHOUSE
SANTA MONICA, CA 90404
310-229-5313
DJNEWYORKCITYKEN@GMAIL.COM
HTTP://WWW.MYSPACE.COM/DJNEWYORKCITYKEN
Wyclef Jean
CONTACTS:
HAITIAN FRESH
DJ NEW YORK CITY KEN
WEST COAST PROMOTIONS DIRECTOR
310-229-5313
DJNEWYORKCITYKEN@GMAIL.COM
(305)910-4205
(754)235-7062
(646)260-0450
Wyclef Jean
Sak Pasé Records™/ Refugee Camp
WWW.MYSPACE.COM/HAITIANFRESHMUSIK
FREE
NEED NEW MUSIC? I HAVE IT FOR YOU.
I WILL EMAIL THEM TO YOU IF YOU ARE ON MY MAILING LIST.
JUST EMAIL ME AND REQUEST THE MP3.
IF YOU ARE A DJ
ANY OF THE FOLLOWING
CLUB DJ - RADIO DJ - COLLEGE OR HIGH SCHOOL PARTY DJ - HOUSE DJ - MISTAPE DJ - INTERNET DJ
SPORTS EVENTS DJ - CUSTOM CAR SOUND SYSTEMS - BLACK BIKE WEEK SOUND SYSTEMS - DANCE STUDIO TEACHERS
PERSON THAT PLAYS THE MUSIC LOUD - SET UP EVENTS - STORE SOUND SYSTEM
LIFE STYLE LOCATION SOUND SYSTEM
JUST WANT TO HEAR NEW MUSIC AND NOT A DJ - TO PLAY ON YOUR MP3 PLAYER - TO PLAY DURING YOUR WORK OUT
WEDDINGS - RECORD POOLS - RETAIL STORES - USED RETAIL STORES - BEAUTY SALONS - BARBER SHOPS - NAIL SALONS
MODELS - FILMS - SOUNDS TRACKS - MIXTAPES - STAGE PLAYS - VIDEO GAMES - FASHION SHOWS - SPECIAL EVENTS
ANY OF THE ABOVE IS GOOD FOR MY LIST
HOME OF RECORDING ARTIST
JILL SCOTT
MIKE PHILLIPS
UNWRAPPED VOL 5.0 THE COLLIPARK CAFE SESSIONS
DR CORNEL WEST
TONY RICH
KINDRED THE FAMILY SOUL
HIDDEN HITS
DARIUS RUCKER
JEFF BRADSHAW
ONITSHA
SUNNY HAWKINS
CONTACT THE FOLLOWING
DJ NEW YORK CITY KEN
HIDDEN BEACH RECORDINGS
3030 NEBRASKA AVE PENTHOUSE
SANTA MONICA, CA 90404
310-453-1400 EXT 209
DJNEWYORKCITYKEN@GMAIL.COM
HTTP://WWW.MYSPACE.COM/DJNEWYORKCITYKEN
WWW. HIDDENBEACH. COM
[DJNEWYORKCITYKEN@GMAIL. COM - *DJ NEW YORK CITY KEN*]
xxxxxxxxxxxxxxxxxxxxxxxxxxxxxxxxxxxxxxxxxxxxxxxxxxxxxxxxxxxxxxxxxxxxxxxxxxxxxxxxxxxxxxxxxxxxxxxxxxxxxxxxxxxxxxxxxxxxxxxxxxxxxxxxxxxxxxxxxxxxxxxxxxxxxxxxxxxxxxxxxxxxxxxxxxxxxxxxxxxxxxxxxxxxxxxxxxxxxxxxxxxxxxxxxxxxxxx
need to get your mailing address
the mp3 is to large.
what is your mailing address?
HOME OF RECORDING ARTIST
JILL SCOTT
MIKE PHILLIPS
UNWRAPPED VOL 5.0 THE COLLIPARK CAFE SESSIONS
DR CORNEL WEST
TONY RICH
KINDRED THE FAMILY SOUL
HIDDEN HITS
DARIUS RUCKER
JEFF BRADSHAW
ONITSHA
SUNNY HAWKINS
CONTACT THE FOLLOWING
DJ NEW YORK CITY KEN
HIDDEN BEACH RECORDINGS
3030 NEBRASKA AVE PENTHOUSE
SANTA MONICA, CA 90404
310-453-1400 EXT 209
DJNEWYORKCITYKEN@GMAIL.COM